Hello! My name is Vincenzo Ravina.I am a magician from Halifax, Nova Scotia. I appeared on Penn & Teller: Fool Us, presenting my Mind-Reading Glasses. My theatre show, Actual Wizard, won the Audience Choice "Fringiest Fringe" Award at the 2022 Halifax Fringe Festival. For dates, tickets, and booking info, see HalifaxMagician.com.I am a writer. My short story collection is called Peril & Exploit and Other Mysterious Tales and it features six funny, strange stories about mystery. You can read one of the stories here. You can buy a copy in print or ebook here.I like to make t-shirts. You can take a look at them here.If you'd like to support my writing and my magic, join me on Patreon.
Fun Facts
I'm half-Italian, half-Peruvian, and I was born in Halifax, Nova Scotia.

Between April 2014 and April 2016, I lived in Gwangju, South Korea, where I taught English at an elementary school. I got laser surgery on my eyeballs while I was there and it was like being abducted by aliens.

I love travelling. In addition to living in South Korea, I have travelled in Vietnam, Thailand, Japan, Italy, France, England, Germany, Switzerland, Spain, Austria, Tunisia, and the United States.

I have a Bachelor's in Journalism from the University of King's College.

I've written for Maisonneuve Magazine, McGraw-Hill Ryerson textbooks, The Coast, The Chronicle Herald, OpenFile, Tidings Magazine, Emirates Today, The Halifax Commoner, and the King's Journalism Review.

My favourite books include Replay by Ken Grimwood, Instruction Manual For Swallowing by Adam Marek, The Phantom Tollbooth by Norton Juster, and The Adventures of Pinnocchio by Carlo Collodi.

A website I started long ago, called IHATECROCS.com, has been mentioned in Newsweek, Radar Magazine, Maclean's Magazine, The Washington Post, The New York Times, Slate, Salon, CBC Radio and The Christian Science Monitor, among others.
Contact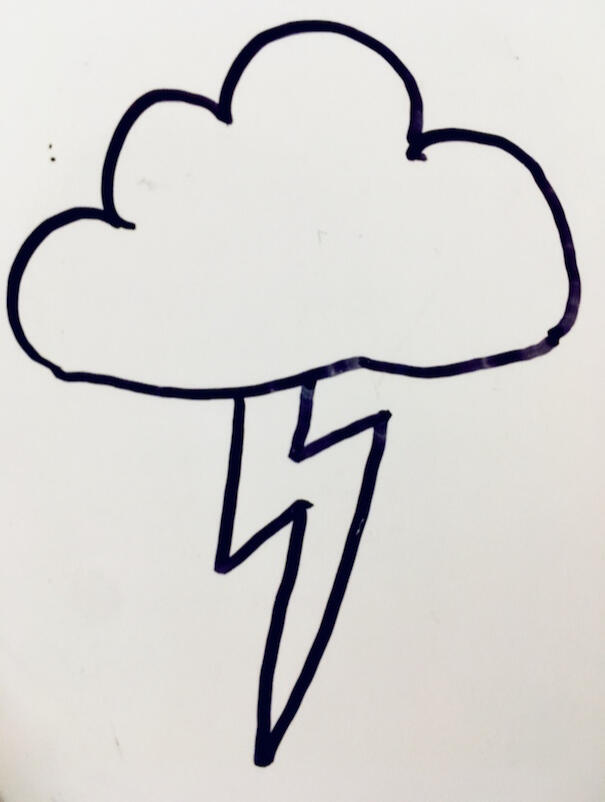 MODERN SCIENTIFIC FORTUNE-TELLING CARD RITUAL AND INTERPRETATIONS
by Eloise Fogel
Reading Ritual
Step One: The Sitter mixes the cards.Step Two: The Fortune Teller decides the number of cards to deal. Ask the Sitter to deal any number of cards between seven and thirty into a pile.Step Three: Instruct the Sitter to discard the undealt cards.Step Four: Instruct the Sitter to deal the chosen cards into three piles.Step Five: The top card of each pile represents a piece of the Sitter's future. Fortune Teller, use the interpretations below.
Card Interpretations
The Apple: This image represents rebirth and discovery. Your future contains exciting new possibilities.
Note: The Apple combined with the Blanks or the Door fortells a fortuitous event right around the corner. Good things are coming.The Black Balloon: This image is a powerful omen that represents mortal peril and doom. Your future contains mortal peril and doom.The Blanks: Your future is unwritten and unwriteable. You can make of it what you will.The Book: This image represents knowledge. Your future contains illumination and epiphany.The Cactus: This image represents thirst. Your future contains yearning and striving.The Cloud and Lightning: This image represents sudden change. Your future contains a new and unexpected development.The Dagger: There will be a sharp dagger in your future.The Door: This image represents opportunity. Your future contains limitless possibilities.The Eye: This image represents self-reflection. Your future contains self-improvement.The Key: This image represents ingenuity. Your future contains creative solutions.
Note: The Key combined with the Cloud and Lightning is an omen of good luck. You will be prepared for anything life throws your way.The Knife: There will be a sharp knife in your future.The Leaky Hat: This image represents unexpected problems. Your future will contain roadblocks.The Nose: This image represents wealth. Your future will contain opportunities to increase your wealth.The Planet: This image represents fate. The world is beyond our control and your future contains acceptance of this fact.The Sock Puppet: There will be a sock puppet in your future.
Note: The Sock Puppet combined with either the Tree or the Leaky Hat, is an omen of good fortune. The Sock Puppet combined with any other card is an omen of death or interdimensional demonic possession.The Space Squid: This image represents love. Your future will contain new friendship or a new close relationship.The Toothy Void: This image represents inevitability. Your future will contain what it will contain and cannot be altered or foreseen.The Tree: This image represents new life. Your future will contain an infant or puppy.The Triangular Sun: This image represents conspiracy. Your future will contain paranoia.